Hamza Law Firm represents financial service providers before the commercial, civil and criminal courts.
Our services are aimed at individuals as well as banks and financial institutions.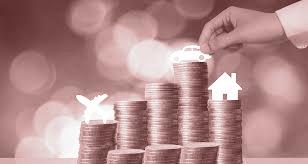 In real estate loans, our expertise covers the verification of the compliance of financial and banking regulations. In pre-litigation and amicable phase, we intervene by audit, negotiation, médiation.
Our services in banking and financial law
Financing: structured financing, projects, acquisitions
Real estate loans, documentary credits
autonomous guarantees
Sureties (markets, customs)
Audits
Credit agreements
Security (litigation for debt settlement)
Advice directed to individuals: mortgage, life insurance
Advice to institutions: leasing, assignment of receivables, audits (legal risks)
Recoveries: recovery against debtors, implementation of enforcement routes
Claims actions
Claims of receivables
Council of Banks and Financial Institutions
Hamza Law Firm provides consulting and follow-up services for banking companies in accordance with the regulations related to their services. This includes financial and credit institutions, investment services providers, financial advisors and wealth management advisors.
We draft the internal documentation (regulation, charter) and we carry outhe internal procedures control (internal control, ethics, etc.). In addition, investment services providers are supported in their dealings with supervisory authorities.
Furthermore, in litigation, we represent our clients before the national authorities.
Banking disputes
Litigation relating to bank commitments: loans, guarantees …
Litigation relating to the responsibility of banking, financial institutions (criminal liability, civil, disciplinary)
Litigation related to checks, bank cards, seizures, transfers, sureties, excessive charges, loans, credits
Amicablesettlement of disputes