Hamza Law Firm has a long experience in copyright and related rights. We provide you with our expertise to ensure your literary and artistic property rights.
Copyright
Copyright refers to moral and economic rights enjoyed by owners of literary, artistic or scientific works. This right protects against any exploitation or reproduction of a work without the permission of the author.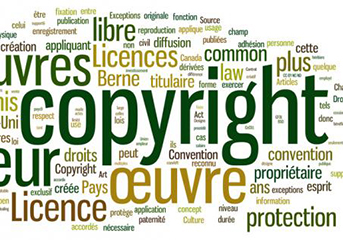 You are a writer, journalist, technician or software engineer, architect, sculptor, painter, photographer, craftsman, fashion, apparel, leather goods or adornment designer, you can count on our expertise for better protection and exploitation of your copyrights.
Copyright covers any original literary work, scientific or artistic, regardless of its value, destination, mode or form of expression, as well as the title of the work.It shall apply equally to a work in its original form and in any form derived from the original.
We can mention works that can be protected on an indicative basis:
Written or printed works such as books and brochures;
Works created for the stage or for broadcasting (sound or visual), both dramatic and dramatico-musical, choreographies and pantomimes;
Musical compositions with or without words;
Photographic works, works expressed by a process analogous to photography;
Cinematographic works, works expressed by a process producing visual effects similar to those of cinematography;
Works done in painting, drawing, lithography, nitric acid or wood engraving, and other works of the same kind;
Sculptures of all kinds;
Architectural works, which include drawings, models and models as well as the method of construction;
Tapestries and objects created by the arts and applied arts, both sketches and models as well as the work itself;
Maps, as well as drawings and graphic and plastic reproductions of a scientific or artistic nature;
Orally expressed works, such as lectures, speeches and other similar works.
Works inspired by folklore.
Softwares.
The creations of clothing, fashion and adornment.
Digital works …
MUSIC
Hamza Law Firm assists you with all matters related to the music industry, along with consultation, contracts, creations protection, companies creation, dispute resolutions…
Whether you are a performer, solo artist, band, DJ, song writer, music producer, sound designer, record company, booker, manager, etc., we offer you tailor-made services for the protection of your creations and we legally assist you in the development of your business.
We insure the drafting and the negotiation of different types of contracts including artistic creation contracts, recording contracts, soud design contracts, synchronisation contracts, publishing contract, distribution contracts, co-production and co-publication contracts, management and agency contracts, sponsorship and merchandising contracts, contracts between musicians and their representatives…etc.
With intellectual property being at the core of our practice, we undertake the protection of your artistic creations on both national and international levels, by assisting you in the acquisistion and exploitation of music rights, namely through copyright. We also assist you in the use and protection of your image and stage name, namely through trademark.
Our areas of intervention also include the creation of management, production and publishing companies, advice on live events.
Our attornies also deal with disputes in the music industry through litigation, mediation and arbitration.
Neighboring Rights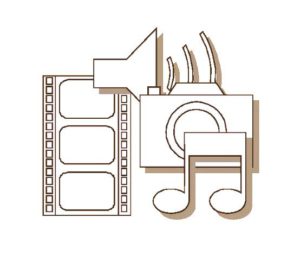 Neighboring rights are the moral and patrimonial rights enjoyed by:
Artists, producers of audio or audiovisual recordings, through the sale or other transfer of ownership and which protect the contribution to the creation of a work.
The beneficiaries of these rights are:
Performers who perform the protected work: actors, singers, musicians, dancers and other persons who represent, sing, recite, declaim, play or otherwise perform protected literary or artistic works, works of the folklore or works that have fallen into the public domain.
Producers of audio or audiovisual recordings: natural or legal persons who take the initiative on their behalf and under their responsibility for the first fixation on a medium of works resulting from a sound performance or audiovisual works (sounds and images).
Broadcasting organizations: radio and television organizations that produce or distribute sound, images or sound and images by wire or wireless or by any other means for the purpose of communication to the public. They enjoy exclusive rights to authorize the exploitation of all or part of their broadcasts (the right to fix, record on a physical medium of their broadcasts or the reproduction of such recordings, the right of rebroadcasting of their broadcasts; the right of communication to the public of their television programs when it is made in places accessible to the public against payment of an entrance fee).. 
Right of the press
Hamza Law FirmFirm's practice encompasses advice and litigation in the context of advertising and press law concerning issues of private information dissemination or violation of celebrity advertising rights.
Publishers, bloggers, journalists, web hosts and communication companies trust our support and defense services.
Our expertise in the field of information and communication technologies is an asset. We follow the evolution of jurisprudence with the development of communication platforms.
Hamza Law Firm offers its advice for the protection and for an optimal and secure exploitation of different works of mind.
We advise our clients on the nature of copyrightable works, the eligibility and the enjoyment of their copyright.
We assist creators and various audiovisual production organizations in solving problems related to counterfeiting, unfair competition, or any other infringement of copyright and neighboring rights.
We guarantee through our extensive experience in this area, the implementation of administrative or judicial procedures to defend your rights in case of litigation.
In terms of copyright and neighboring rights consultancy, Hamza Law Firm provides the following services:
Negotiation and drafting of contracts of assignment, license, coexistence agreements relating to copyright
Preparation of contracts relating to the artistic activity: publishing contract, audiovisual production contract, co-production contract, artist engagement contract, sponsorship contract, contract of exploitation of the rights of the personality (name, voice, image), plastic art contract, contract of the world of art and design, confidentiality agreement.
Audit of copyright contracts in connection with acquisitions.
The implementation of administrative or judicial procedures in the event of a claim for infringement, unfair competition or other problems such as the abuse of trade secrets.