Hamza Law Firm offers complete assistance for all the constitutive elements of companies and business development activities through varied legal and strategic support.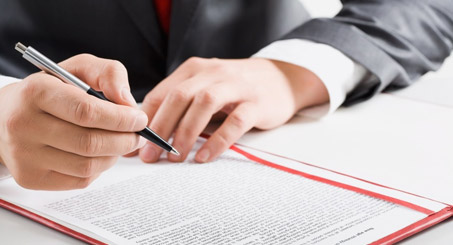 Our offer you our advice in the process of creating the company, writing the status and choosing the best social form. We monitor the evolution of the company by providing management solutions and covering internal restructuring.
Also, we write the agreements with your associates while complying with the economic issues and the objectives of the company.
Mergers and Acquisitions
Hamza Law Firm intervenes in mergers & acquisitions transactions and other restructuring transactions. We provide our services in consulting or litigation to both Tunisian and foreign companies, with effective supervision in joint ventures, partnerships, sales or asset contributions, merger and any other form of transfer or sale or acquisition. We negotiate and draft contracts, letters of offer, agreements, shareholder agreements, etc.
Business litigation
We take care of issues related to conflicts between partners, disputes over competition and conflicts between companies.
We intervene within the framework of the professional responsibility and the responsibility of the leaders.
Furthermore, we deal with litigations related to companies in difficulty, disputes between shareholders, mergers & acquisitions and other corporate law disputes.
Disputes relating to international business transactions are also part of our expertise.
Hamza Law Firm has a long-standing experience in industrial property litigation.
Large patents and trademark portfolios are managed and civil and criminal procedures and jurisprudential trends are mastered. We have many fields of intervention: life sciences, health and pharmaceutical, new technologies and communication, plant varieties etc.
For the protection of your intangible assets such as brands, domain names, patents, we provide anti-counterfeiting service through border measures, counterfeiting actions and unfair competition or parasitism.
Start-up
Hamza Law Firm provides the appropriate services to promote innovative project ideas as part of Start-up.
A Startup is a Label awarded to any Tunisian company complying with the specific conditions of the "Startup Act" as an innovative business model with significant growth potential.
Our competence in corporate law is implemented to offer advice and assistance in various operations of creation and development of companies in the Digital Industries and the professions of the image and the media.
In addition to assisting the creation of Startup, we provide specific legal advice to enjoy the mechanisms and incentives provided for the creation of startup including:
Assisting startups in the process of obtaining the Label.
Assistance in the preparation of the request for the State to cover the costs of registering patents for protection on the national and international territory.
Monitoring the maintenance of intellectual property assets and payment of annuities for the maintenance of protection on the national and international territory.