Hamza Law Firm offers the legal services needed to deal with issues related to the law of new technologies and communication.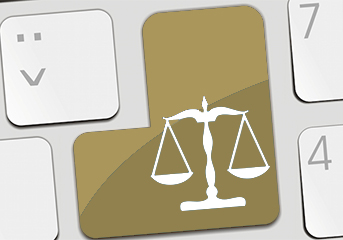 New information and communication technologies (NICTs) are currently of interest to all fields. They are taking a prominent and increasingly important place (e-commerce, communication). For this, the law is constantly evolving to protect the rights related to the use of ICTs.
For IT projects , companies are provided with the necessary support during all stages of the development of IT contracts,software licenses or maintenance and outsourcing. We also implement our expertise in the event of litigation relating to computer contracts.
For IT security, we intervene in counseling and litigation against cyber crime. Indeed, at present time, the vast use of the Internet tool has made personal rights violations on Cyberspace possible. Computer crime brings together different types of offenses related to the use of new technologies. This may include: breaches of automated data processing systems, unauthorized processing of personal data (unlawful transfer of personal information), breaches of bank cards, defamation and breaches of private information, racist remarks, violence against property, online scams, money laundering, counterfeiting or other intellectual property infringement.
We also ensure all the procedures of protection of domain names against violations on the Internet: registration, renewal and we intervene in the treatment of disputes and counterfeits in the context of administrative procedures ICANN, litigation and arbitration (principes UDRP) guaranteeing the interest of our customers.
Robotic projects and artificial intelligence
Hamza Law Firm  provides a specialized support service for robotic and artificial intelligence (AI) projects. We assist you in the legal management of the project and in the drafting of contracts and related files.
Gaming
The video game industry is growing at a rapid pace with innovative products and technology and is gainig important ground in the business environment.
Hamza Law Firm works with any person involved in the video game industry, from single startup developers to companies, publishers, etc.We understand the wheelwork of this industry, where Intellectual Property, which is at the core of our practice, is of a strategic importance for the success of the video game business.
Our extensive knowledge of the complex copyright and contract rights, enabling us to offer our clients knowledge, advice, and expertise, as well as innovative solutions for their problems.
Our field of intervention covers:
Trademark, Copyright and Patent registration
Drafting and negotiating all types of contracts related to the video game industry
Media and technology licensing
Terms of Use
Privacy agreements
Obtaining, protecting and enforcing intellectual property rights
Dispute resolution through litigation, mediation or arbitration
Creation of video game companies and start-up
Data protection
Hamza Law Firm acts in consulting and litigation to guarantee the rights of customers related to the security of personal data..
Personal data includes all information that can identify directly or indirectly a natural person (surname, first name, address, photograph, biometric data, bank details) that are more or less sensitive personal data.
In order to protect the privacy of individuals, a legislative framework is established to prevent and manage the problems associated with the collection and use of personal data.
Hamza Law Firm assists companies to comply with legislation and resolve data protection issues. We provide advice and support to facilitate the interpretation and application of the general data protection regulations according to their sectors of activity.
E-commerce
Hamza Law Firm deals with the new legal issues raised by the exercise of electronic commerce.
We are implementing our competence to ensure the computer security of e-merchants and cyber-consumers in their Internet activity.
We provide effective support for sales, services and prospecting activities through the drafting of contracts of these activities.
. We also develop contracts, multimedia projects, and accountability issues.